Originally published on shepherdlikeagirl.com
Placing a beautiful sheepskin in your home is a sure-way to cozy up any area! The soft fiber of a sheep pelt immediately makes you want to snuggle up with a hot cup of tea, get comfy with a favorite book, or snuggle in for a nap!
Here are some ways to use sheepskin in your home decorating that is sure to be a hit with your friends, family kids and pets!
1. For Your Toesies – On the Floor
This one is rather obvious, but did you know that you don't have to be afraid of using a sheepskin as a rug? Some are dry-cleanable and others are easy to spot clean with some Unicorn Fibre Wash!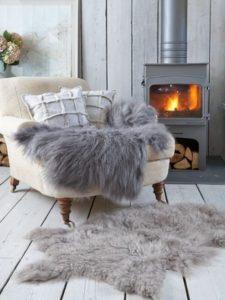 2. For Comfy Bottoms – Over a Chair
Throw a sheepskin over a chair, bench, or couch. Your bottom is sure to thank you!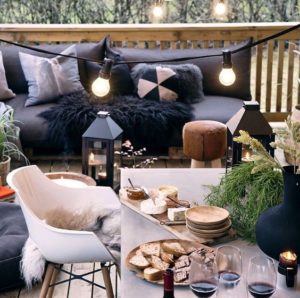 3. Making a Comeback – Beanbags!
Beanbags were popular in the 70s, and they have made their comeback! Along with jumpsuits… so I'm told!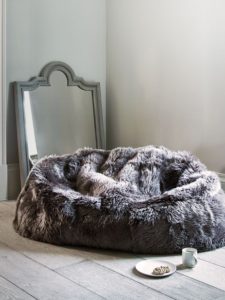 4. There's One for Every Style – Throw Pillows
Cushions and pillows made from sheepskins come in all sizes, textures and colors imaginable! You can find one to fit with your decor in every room of your house. Check out some Icelandic Sheepskin pillows HERE!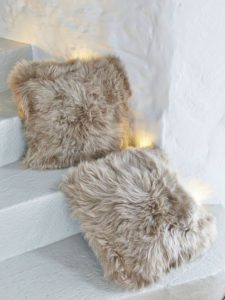 5. Tuck Me In, Please – Sheepskin Blankets
Cold winter nights call for bedding reinforcements! Sheepskin blankets, also called Skinnfelll, are sure to keep you warm at night.

6. Don't Forget Baby – In the Crib
Don't freak out. I'm not recommending putting a furry beast of a sheepskin in a baby human's bed. However, using a sheepskin (fleece-side up) on top of baby's mattress, and under a fitted sheet will actually help baby sleep… like a baby! The fleece allows for better air flow under baby, and provides a soft, but not too soft, bed for your favorite little one.
Hungry for More?
Check out DIY Sheep Crafts on Pinterest!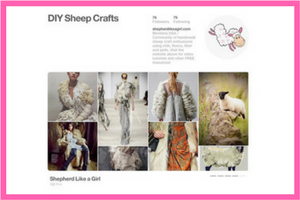 ---
Remember to always…
Shepherd Like A Girl!
–Amika & Madison
Save
Save
Save